My Kitchen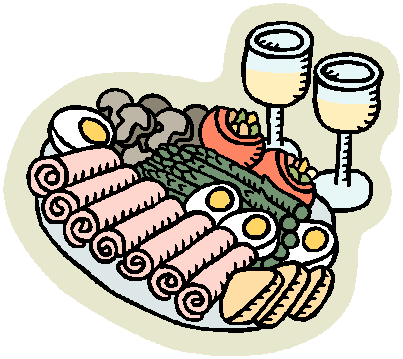 I'M NOT GOOD LOOKING BUT SURE CAN COOK
CHIFFON CAKE

INGREDIENTS:
2-1/2 Cups Cake flour
1-1/2 cups sugar
1/2 cup oil
1 tsp. Cream of Tartar
2 tsp Baking Powder
3/4 cup of Pineapple juice
1 tsp salt

Mix dry ingredients except sugar, then make a well in the center and put in order the salt, oil, pineapple juice and mix.. Meantime separate the egg white from the egg yolk. Beat the egg white until stiff. Add gradually the sugar as soon as the egg white stands at peak. Pour the mixture into beaten egg white folding. Put into a 10" diameter 4" thick pan and bake on a 350 deg oven. Please do not grease pan.
BRASO DE MERCEDES

INGREDIENTS:
10 Fresh Large Eggs
1 can Condensed Milk
Flavoring (Vanilla)
1 cup sugar
1 tsp. Cream of Tartar

Beat the egg white until stiff enough to stand in peak. Add sugar, little at a time beating mixture continuously. Flavor with vanilla or any flavoring you like and set aside.
Beat egg yolks in mixing bowl. Add condensed milk and beat it well. Cook over low heat stirring constantly until of paste consistency. When done put on a baking pan in a log form. Brush with melted butter then top with the half egg white (meringue). Brown on slow oven. Take out from oven and put upside down on another pan again butter generously and cover with the rest of the beaten egg white. Put in oven and brown again. Take from oven and roll to form a log.